I am Lady Shadow Aurora-
Aurora another word for Dawn which is my legal name. I just never use my full legal name online.

a Intuitive,Psychic Medium ,Empath,, , and Spiritual Councilor. I hold a 2nd degree in Wicca, a Certificate and liscence of Ministry from the Universal Life Church. Professionaly worked for Oranum as a reader and medium. My tools is intuition,my spirit guides, Tarot,Oracle cards, and Runes.I offer Spiritual advising, Guided meditation, and Readings, as well as Dream consultation..
I began doing or finding I could read people in church about 14-15 years ago, from there I did readings for co workers with tarot in 2006-09. About 2010-2012 worked with Oranum off and on. , I took several years off line to travel, and recoop from burn out. Iam also Owner and manager of two online communities- Black Moon Society, a Esoteric Eclectic Pagan and Occult Community on Ning., and Black Moon Nocturnal also on Ning but on the 2.0 platform. I also on some of our associated sites as well.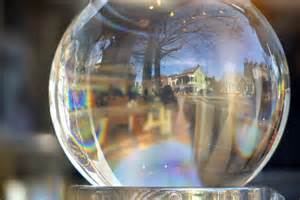 My Gifts
. Clairvoyance - clear seeing
Clairsentience - clear feeling
Clairaudience - clear hearing
Claircognizance - clear knowing
Empathic
At times Mediumship

I am not comfy calling myself a medium as too many use the title, even psychic. It is more something I let others title me yet I do embrace who I am. My own belief is we are all gifted, although to various degrees. I do not believe every single human is psychic, but do believe we are all gifted. Yet not all will learn to tap into their gifts for various reasons. It is up to each of us to find our own purpose in life, as I believe our future is what we make. or create.
I am here to advise but not to tell somone what to do.


Often,past loved ones come through to those who are getting readings
I can sense read auras, energy, and great in spiritual advising as well.


Lady Shadow is part of my magickal name, and one I use online. for my own safety and security I will not use my full real name online as I am sort of the old fashioned as well in some ways.


My first name is Dawn I am 47 ,a virgo libra cusp. I live with my elderly mom who is in upper 70s to help her and have one beloved fuzzy baby. I am returning to professionaly use my gifts to keep stirring my own gifts up . but also to supplement my income as I am also retired.
. I had spent 20 years in various churches, 3 years bible school, 1 year internship, 5 months overseas in Jamaica 2000 for ministry. 2006-2009 Walked the Wiccan path, elevated 2d dgree Priestess, served as 2nd to the HPS in live coven, ran my own online for a couple of years, In this time learned much and got more confident in giftings, A Friend Essence invited me to join Oranum professional readers and advisors so did for a while to help supplement income to.Got ordain Universal life church in 2008-9 with a Friend Rekangl who now runs aCackle of Witches on Ning.. who is a Nurse RN. and Animal rescuer.
At home more a hermit, live more online but do enjoy my time in nature to ground and center, and connect with the universe, as well as just breathe in fresh air.
My Professional Work experience is or has been in;
Sales
Healthcare- Nursing Assistant
Hospitality
Food Service/
My Skills are in
Emasil,Website promotion, Managing Website communities,
OfficeWord, Graphics,Tubes, Themes for Ning 2.0.
contact me here or click the banner